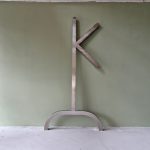 The first branch of "Project Chironas" – the Events Venue in Peania, Athens – will start his operation at the end of March, at the equinox.
The workshops, groups and other events for the first period, spring-summer 2017, will be posted gradually on our website and the social media, at the beginning of March.
For any information or reservations do not hesitate to contact the administration desk on the telephone number 210-6657084 or through our contact form.
Let us meet there..